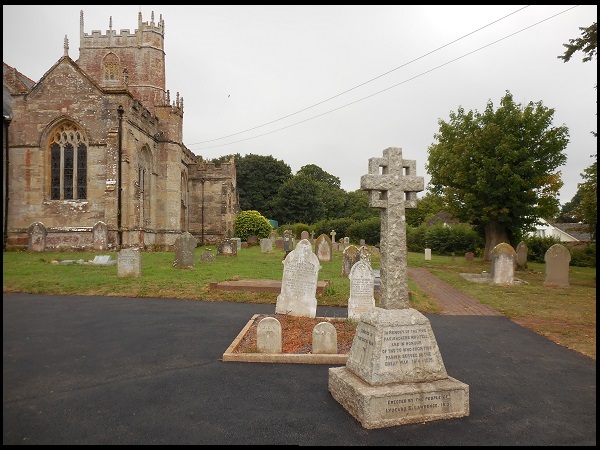 Our thriving church serves the ancient village of Lydeard St Lawrence together with the surrounding hamlets of Westowe, Pyleigh, West Leigh and Chapel Leigh.
The present church building is believed to be the third on the present site, the first being a Saxon church which later gave way to a Norman one which, in turn, gave way to the present building. It is of traditional design with a Somerset tower built of local red stone.
Services alternate with those at Combe Florey and typically we have Morning Prayer at 11:15 on the first Sunday of the month and Holy Communion at 11:15 on the third Sunday. Children are very welcome on our church and we have a carpeted children's area with tables and chairs, stocked with soft cuddly toys, books and art materials for young, enthusiastic and energetic visitors.
Clergy Changes
The Right Revd. Jackie Searle, Bishop of Crediton, the Patron and Parish Representatives are delighted to announce that, subject to the completion of the statutory formalities, an offer of the post of Rector of the Crediton Mission Community, comprising the parishes of Crediton, Sandford with Upton Hellions and Shobrooke, has been made to THE REVD. MATTHEW JOHN TREGENZA, who is currently Rector of the Benefice of Bishops Lydeard and Rural Dean of Tone Deanery in the Diocese of Bath and Wells and that offer has been accepted. His institution by the Bishop of Crediton will be on a date to be advised.
Church Development Project - 2018
We want to provide the facilities to make the church more suitable to meet the needs of our community in the 21st century. We successfully bid for a Big Lottery grant to do the necessary preparation work and to get feedback.
Our ideas include a toilet, refreshment facilities, some more flexible seating, improvements to accessibility and heating. We have consulted the Diocesan Advisory Committee (we need DAC approval and a formal faculty to make changes to the church).
Following DAC advice, we worked with our architect to prepare some options. We now need to review whether our ideas truly meet the community's aspirations, so that we can support future bids for funding with some solid evidence.
Church Development Project Team
David Young
Paul Yeomans
Don Hobson