The Great Village Abseil Event
Well, what a fantastic day that was. The weather was dry and warm with absolutely no wind and enough cloud cover to make squinting up at the top of the tower easy. From 9 o'clock onwards, the abseiling team were kitting up, leading up and assisting the intrepid abseilers over the edge of the tower, two at a time every 15 minutes.
Some were nervous and cautious while others took to it like birds (?) and bounced down the tower at a very creditable speed, albeit completely under their own and the abseiling teams' control. Cheers and applause marked every successful descent, and thankfully they were all successful, and many of the abseilers commented afterwards that it had all been over too soon and they would like to do it again.
Each abseiler bought their own team of supporters and the whole day saw people relaxing in the churchyard, some under the gazebos, cheering everyone on.
Inside the church there were endless refreshments together with tombola, book, plant and raffle stalls, all part of the ongoing fundraising for the church development project. On the day some £500 was raised on the stalls, we are still collecting and counting the sponsorship money.
All in all a jolly good days entertainment.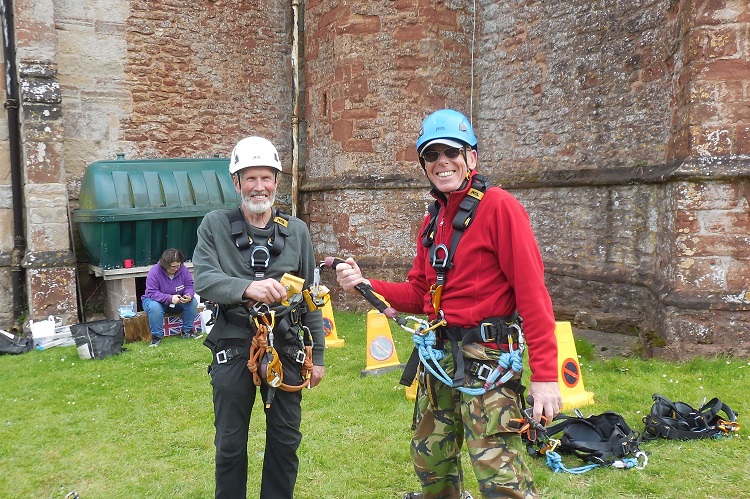 Don and Andy Ready To Go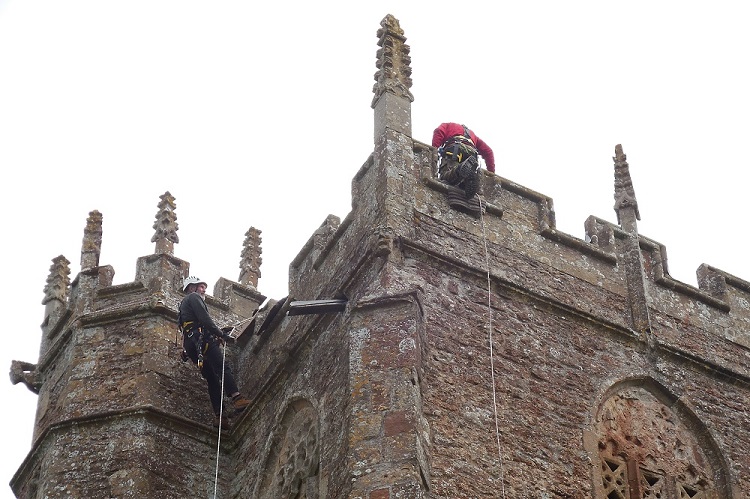 Over The Edge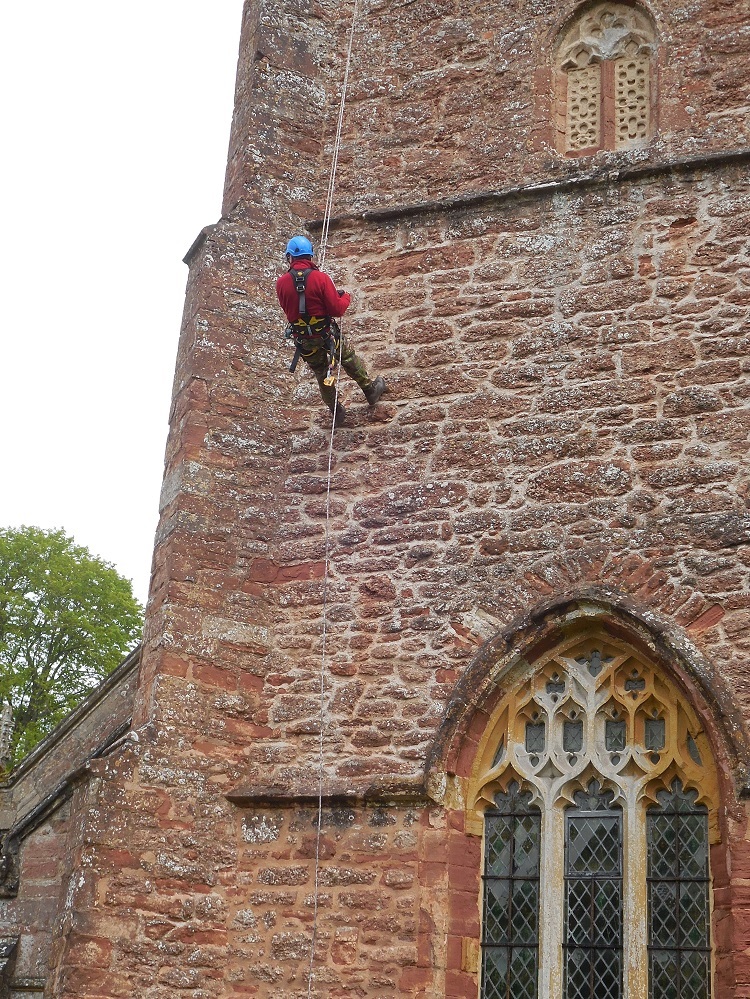 Going Down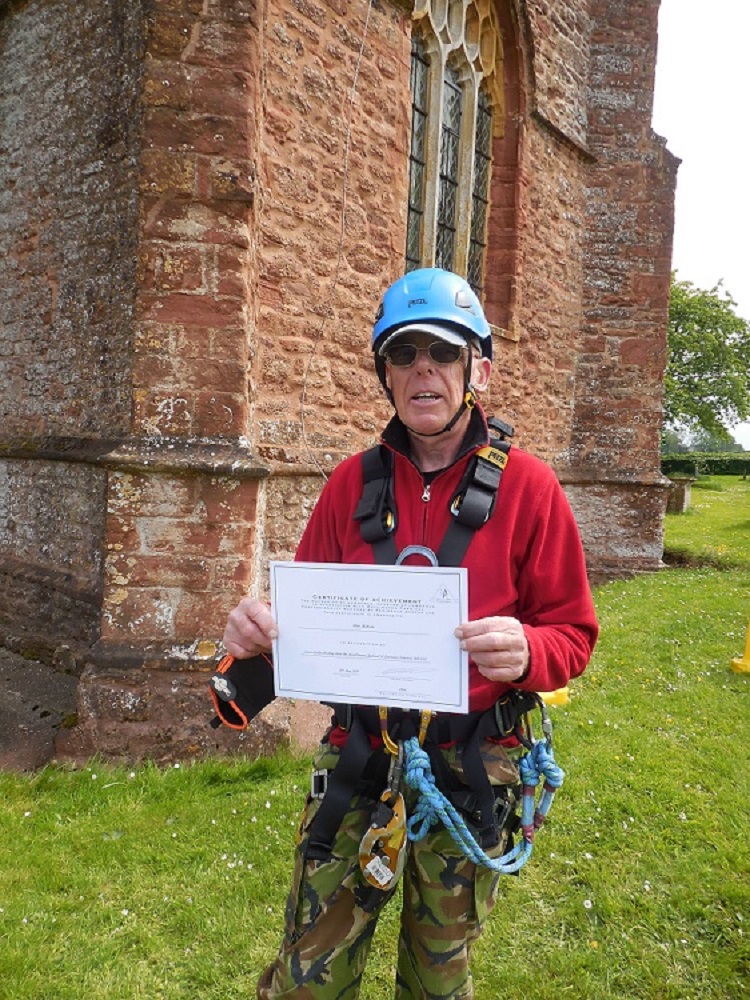 To Prove I Did It